Xhoir Workshop w/ Colin Self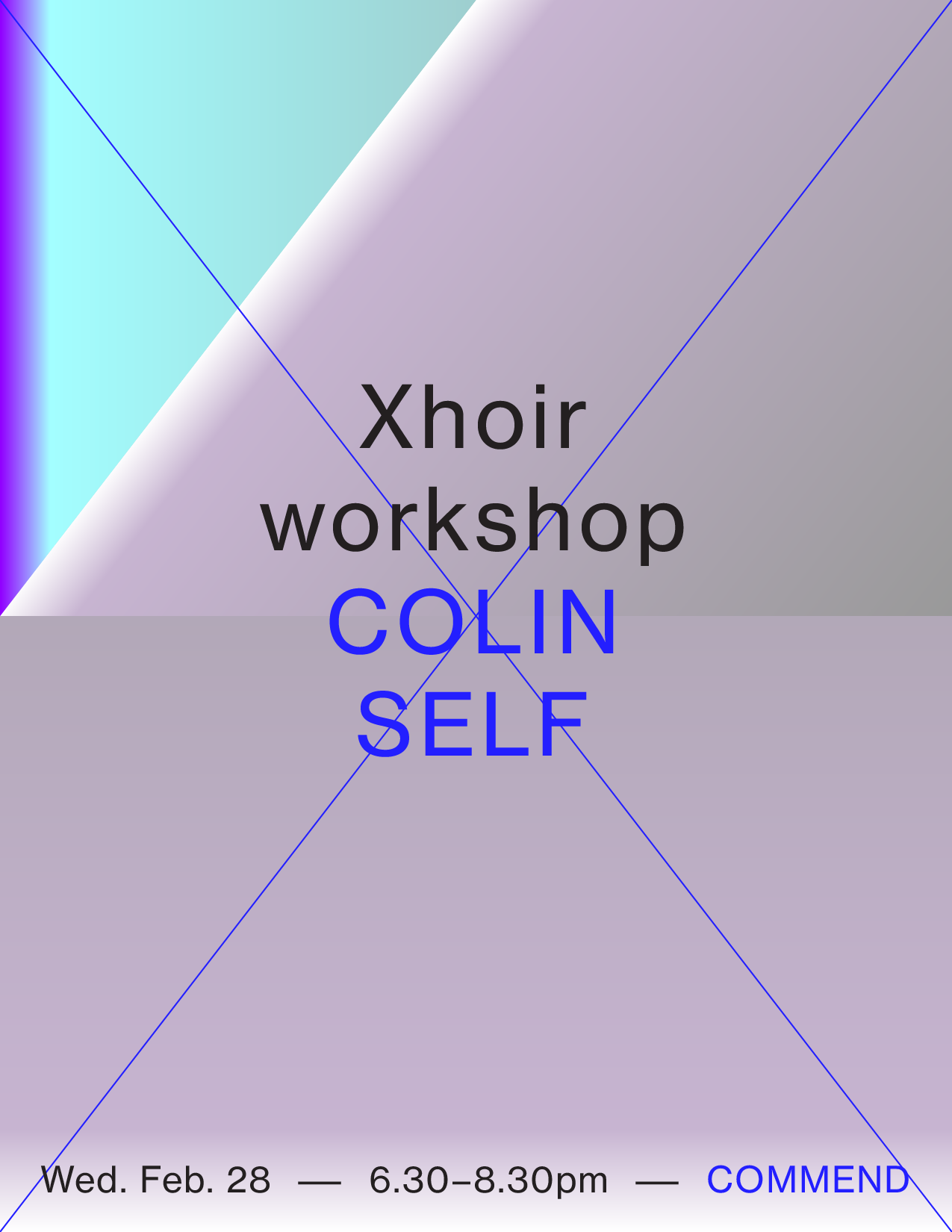 Wed. Feb. 28
, 6:30-8:30pm
On Wednesday, February 28th, we ecstatically welcome Colin Self to host a Xhoir session at Commend as part of our Skill Share series.
"Xhoir is a non-utilitarian vocal workshop led by Colin Self focused on alternative modalities of group singing. Rooted in somatic research and experimentation, the goal of Xhoir is to foster a generative environment for individuals to connect with voice and vocality on an individual and collective level. Xhoir is open to anyone interested in exploring their voice as a tool for learning or re-posturing a new relationship to singing and listening. Prior participation in choral or vocal practices is not required, but any prior experience with listening and engaging experimentally in a musical or studio practice is encouraged."
Participation by donation.