Who Does Techno Belong To?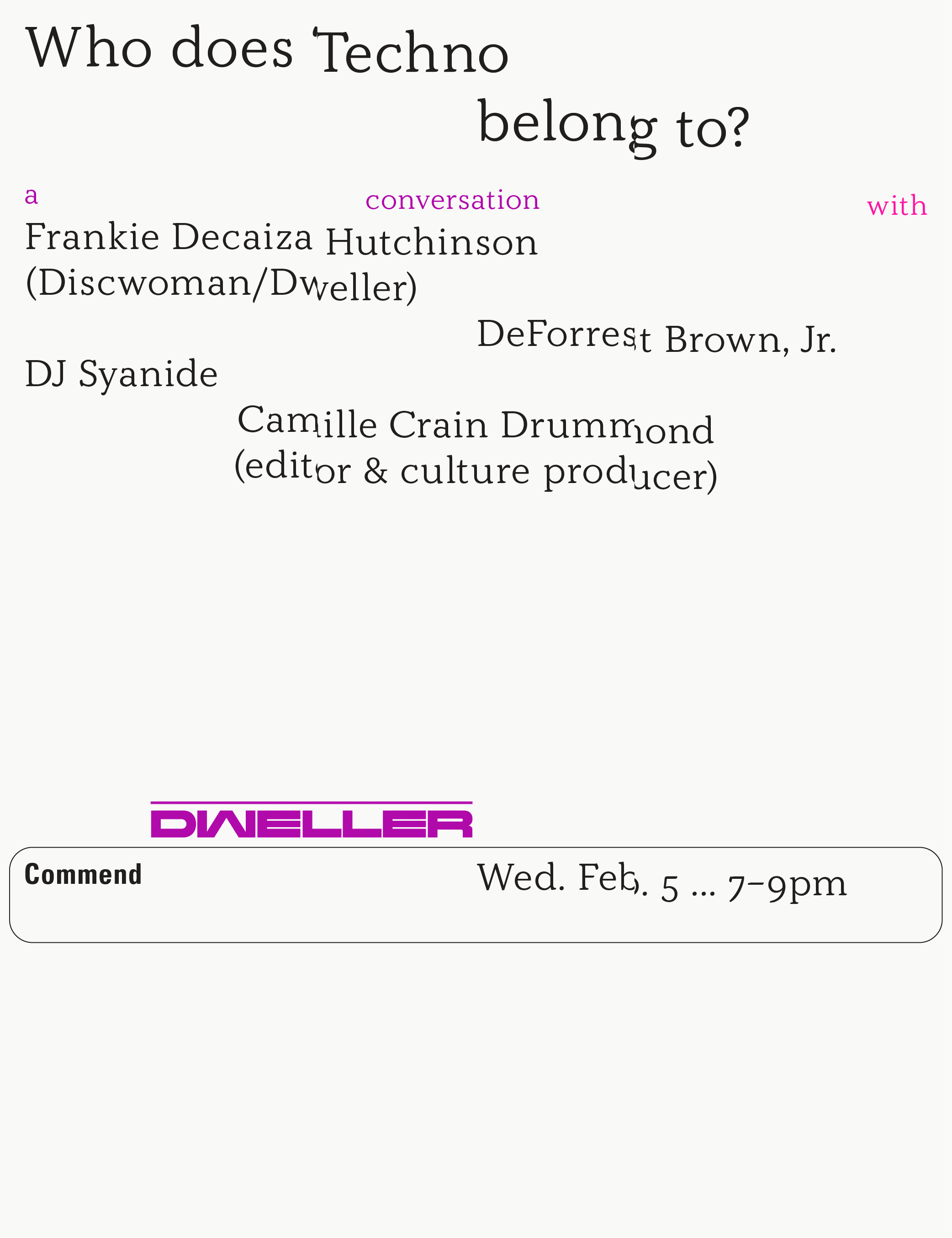 Wed. Feb. 05
, 7-9pm
Join us February 5th, 2020 for a much needed discussion within the dance community, "Who Does Techno Belong To?"
This conversation and panel will be guided by Dweller Fest & Discwoman co-founder, Frankie Decaiza Hutchinson; & 'Make Techno Black Again' founder, Deforrest Brown, Jr with panelist: DJ Syanide and editor and culture producer Camille Crain Drummond.
As always, donations are  welcomed & greatly appreciated!