Soap Library 003 ~ Performances by Jacob Becker + Eve Essex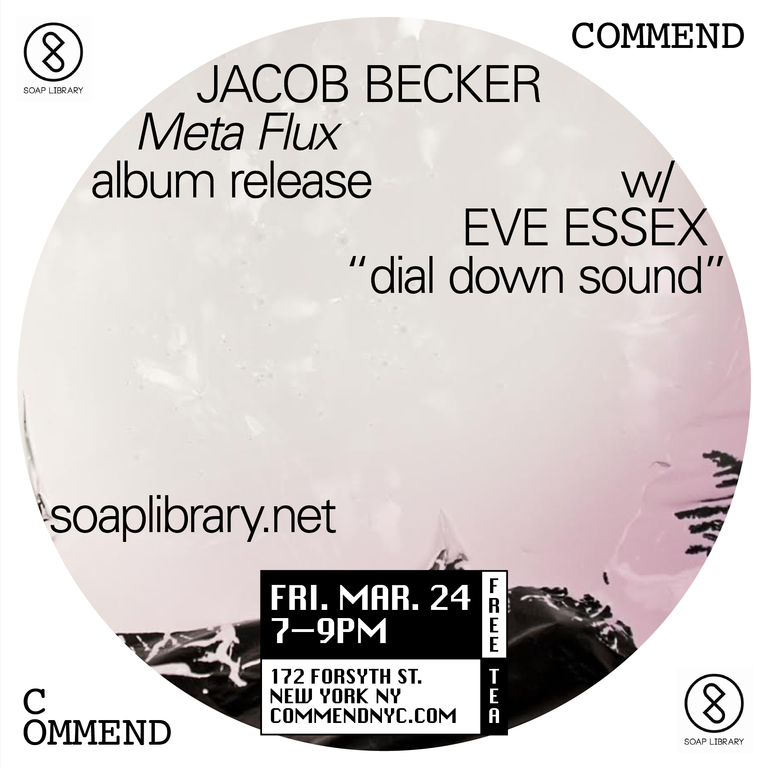 Fri. Mar. 24
, 7:00-9:00pm
Jacob Becker performs selections from Meta Flux, his debut album on Soap Library. The evening features an opening set from multi-instrumentalist Eve Essex.
Meta Flux is available in cassette and digital formats on March 24, 2017. Each cassette is paired with a small packet of black bath salts for ritualistic and relaxation purposes.
Purchase: http://bit.ly/meta-flux-sl
Listen: http://bit.ly/meta-flux-sc-single
Soap Library is a holistic tape label based in New York City. Rinse and repeat.
The event is free, but please feel free to add to the hat.
soaplibrary.net