Shirotento Orchestra + Sea Urchin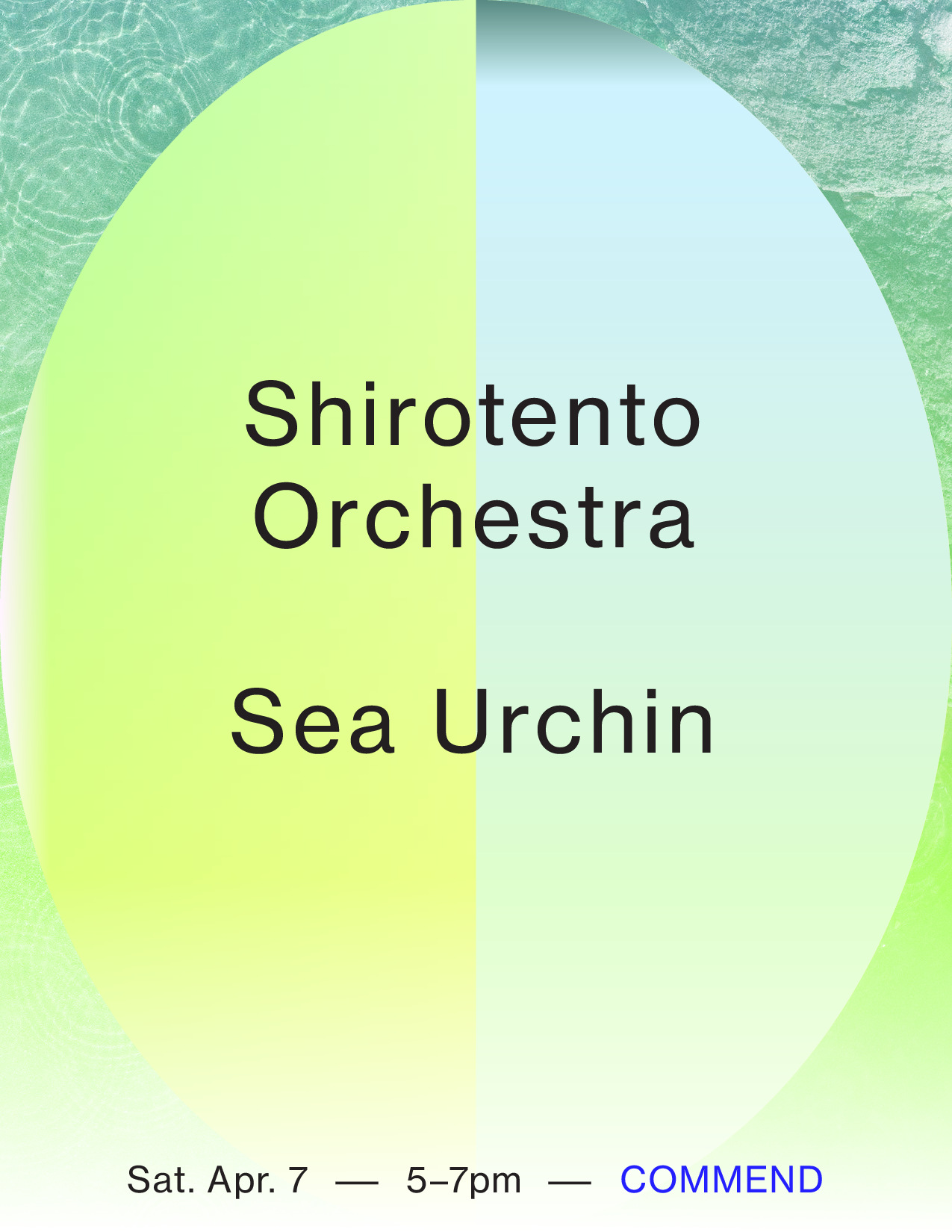 Sat. Apr. 07
, 5-7pm
Commend is delighted to host an afternoon with pockets of energy from the international constellation: Shirotento Orchestra (NY) and Sea Urchin (Berlin). With parallel practices meeting in effervescent story-telling and multi-directional sound-making, these two projects align during a synchronous / symphonious moment in early Spring at 172 Forsyth Street.
Shirotento Orchestra, led by Aki Goto, will be returning to Commend following their performance of "Leap Year Love – A Love Story of Metal and Wind" in February 2016. For this congregation, an alternate iteration of the Orchestra will perform the piece "4/7 Genderqueer's Day", a meditation on the day between Japan's established "Girl's Day" (3/3) and "Boy's Day" (5/5), celebrating the power, freedom and beauty beyond this binary. Audience members are invited to participate in the work, but please note that space for small children is limited. If you would like to add your little one to the waitlist, please email commend@igetrvng.com.
Mysterious duo Sea Urchin come to us from an alluring world of historically and geographically-charged daydreams, one we are impatient to explore – high as we are from repeated listens to their dub-poetry album "Yaqaza" on KRAAK records. 
(Photos courtesy of Guillaume Caron)