Sensory Percussion Skill Share w/ Greg Fox & ​Tlacael Esparza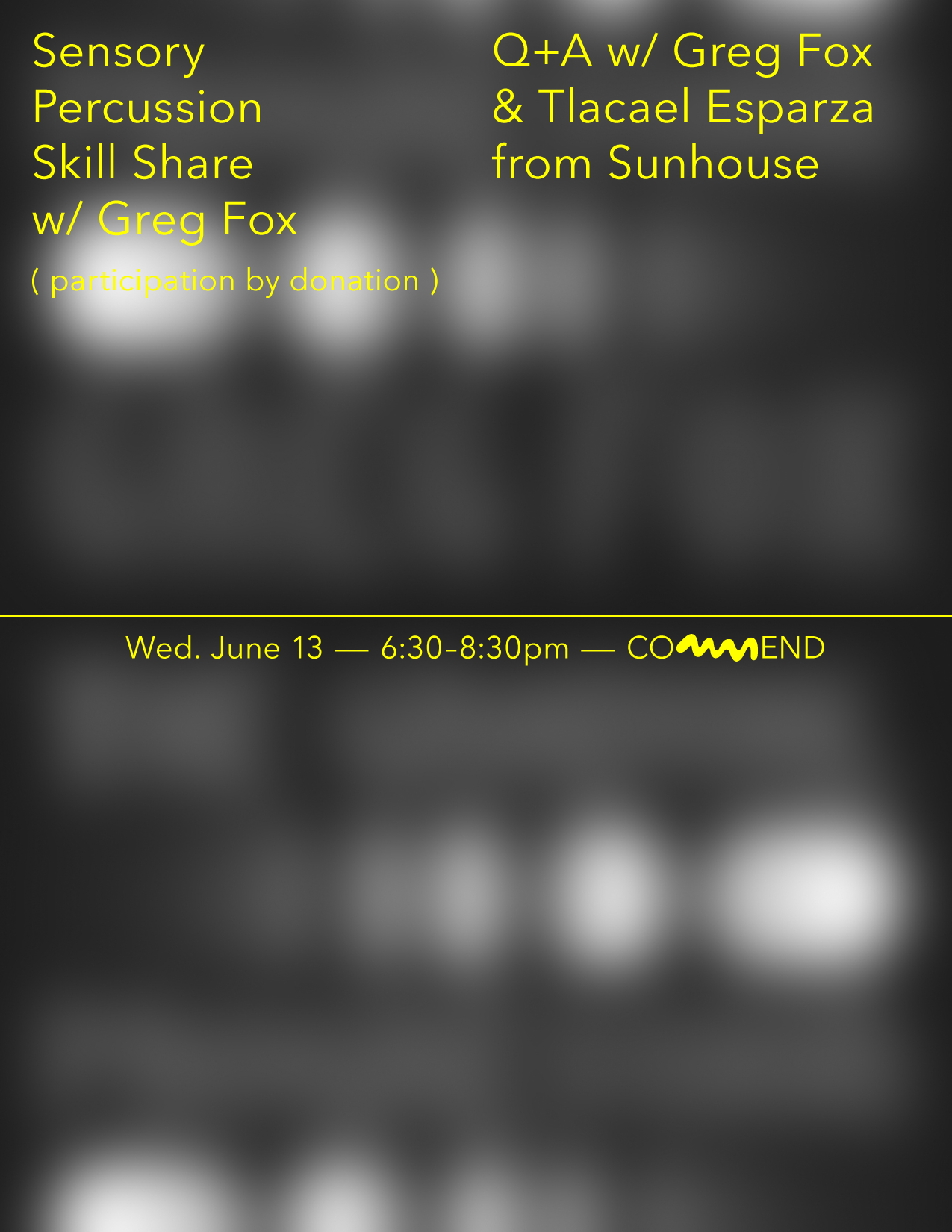 Wed. Jun. 13
, 6:30-8:30pm
For our June Come! Mend! Skill Share event we invite Greg Fox and Tlacael Esparza, a co-founder of Sunhouse, for a workshop on Sensory Percussion by Sunhouse.
Greg Fox is a multi-instrumentalist, inter-disciplinary artist and teacher whose most recent work, The Gradual Progression, on RVNG Intl., uses Sensory Percussion, an AI-based hardware/software system that overlays sensors onto acoustic drums.
Tlacael Esparza of Sunhouse will open the workshop with a demo and brief talk prior to a live performance from Greg, ending with an open Q&A. Participation by donation.