Q&A with Laraaji / moderated by Matt Werth of RVNG, Intl.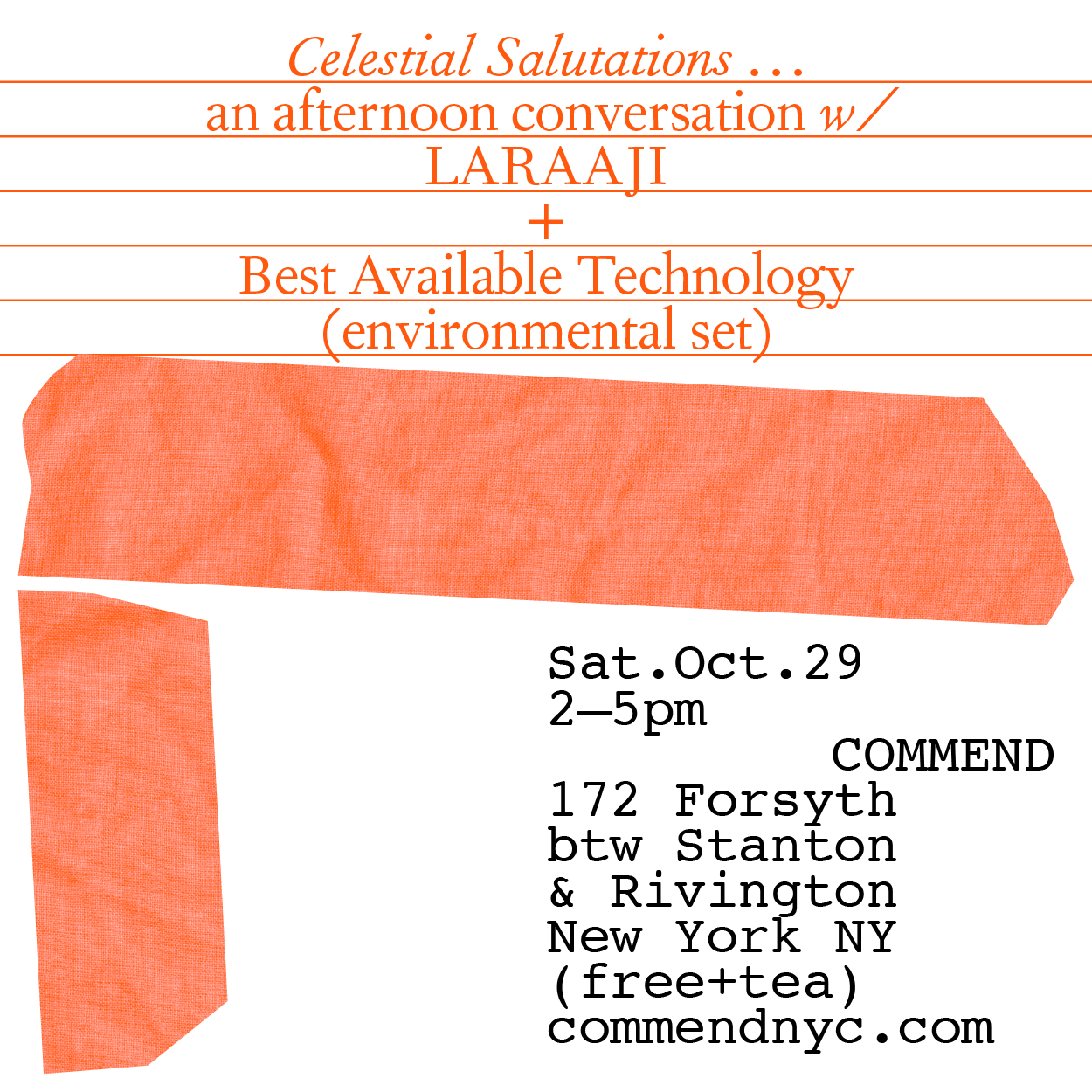 Sat. Oct. 29
, 2:00-5:00pm
2pm environmental set by Best Available Technology
3pm Pre-show Q&A with Laraaji moderated by Matt Werth of RVNG Intl.
Commend, 172 Forsyth St, Manhattan
Laraaji will perform Day of Radiance at BAM Cafe at 9pm (FREE SHOW)
"Refreshingly, this was not the standard re-enaction of a well-known album, but in effect a new piece. " —London Jazz News
Ambient icon Laraaji began playing music on the streets of NYC in the late '70s, improvising trance-inducing music on a modified zither/ autoharp processed through various electronic effects.
Brian Eno "discovered" him playing in Washington Square Park and the result was Laraaji's most widely recognized release, Ambient 3: Day of Radiance, the third installment of Brian Eno's Ambient series. Laraaji went on to release a series of albums, captivating audiences worldwide. Laraaji's music is a prime example of "fourth world" music, a blend of traditional music from around the world with Western forms and modern electronics, resulting in a kind of contemporary folk music from "unknown and imaginary regions", as described by composer Jon Hassell. Laraaji's music is heavily influenced by Eastern mysticism which he began studying in the early '70s and his increased international exposure in the latter half of the decade led him to further studies with Swami Satchidananda and Shri Brahmannada Sarasvati. In recent years, he has been collaborating with a new generation of musicians, most notably on the 2011 recording for the acclaimed FRKWYS series with Blues Control, released by RVNG Intl. His career was celebrated with the retrospective Celestial Music and he performed live at the Deerhunter-curated All Tomorrow's Parties festival.