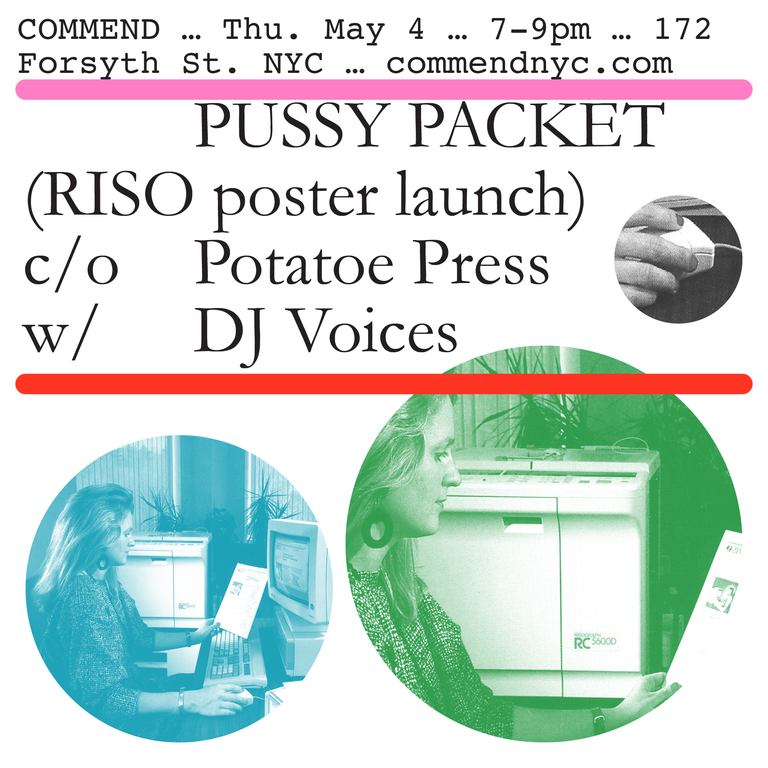 Thu. May. 04
, 6:00-9:00pm
PUSSY PACKET is a set of 10 risograph posters by Female Artists.
Participants:
Ragnhildur Jóhanns
Leslie Lasiter
Laura Byrne
Ceallaigh Pender
Audrey Ryan
Nyle Kaliski
Ciarna Hackett
Laura Fitzgerald
Christina Martinelli
Blair Urban
Music by DJ Voices
Commend will host POTATOE PRESS for the evening of May 4th, please come and celebrate with us!
Pussy Packet will be availble at Commend, Printed Matter and Brooklyn Artist Book Fair throughout May!
Thanks for all the support in the making of this publication!
Love
Potatoe Press