Public Feelings: Recent zines, prints, and records by Liz Harris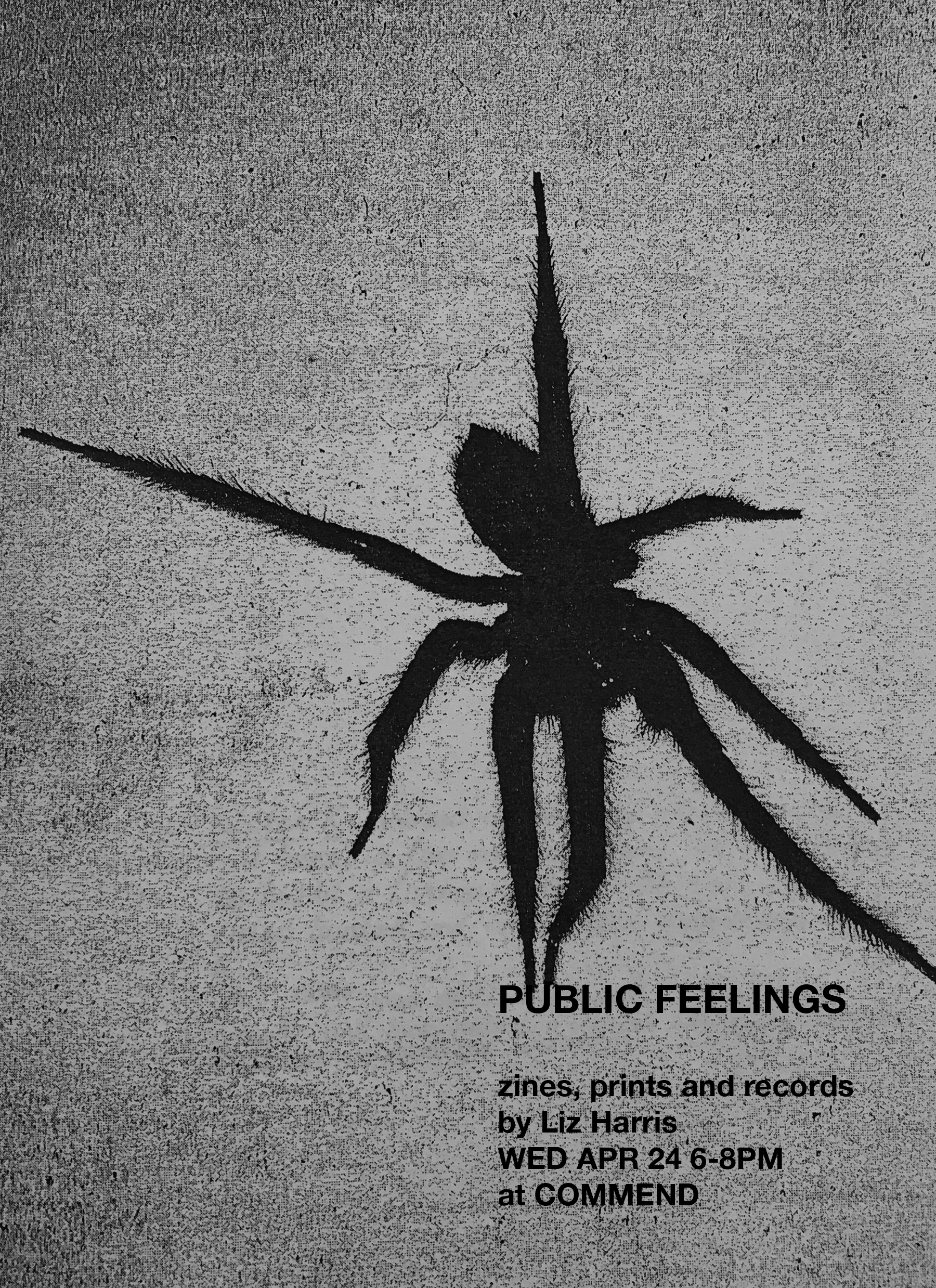 Wed. Apr. 24
, 6-8pm
Public Feelings
Recent zines, prints, and records by Liz Harris.
Spider Zine, handmade in a variable edition of 33. With silk screen prints, Xerox, original stamps, and stickers.
GRIEF MASK, a short zine / poster about how to support friends through traumatic loss.
New archival print editions, additional prints, t-shirts, and records on YELLOWELECTRIC.