Phantom Kino Ballett by Lena Willikens & Sarah Szczesny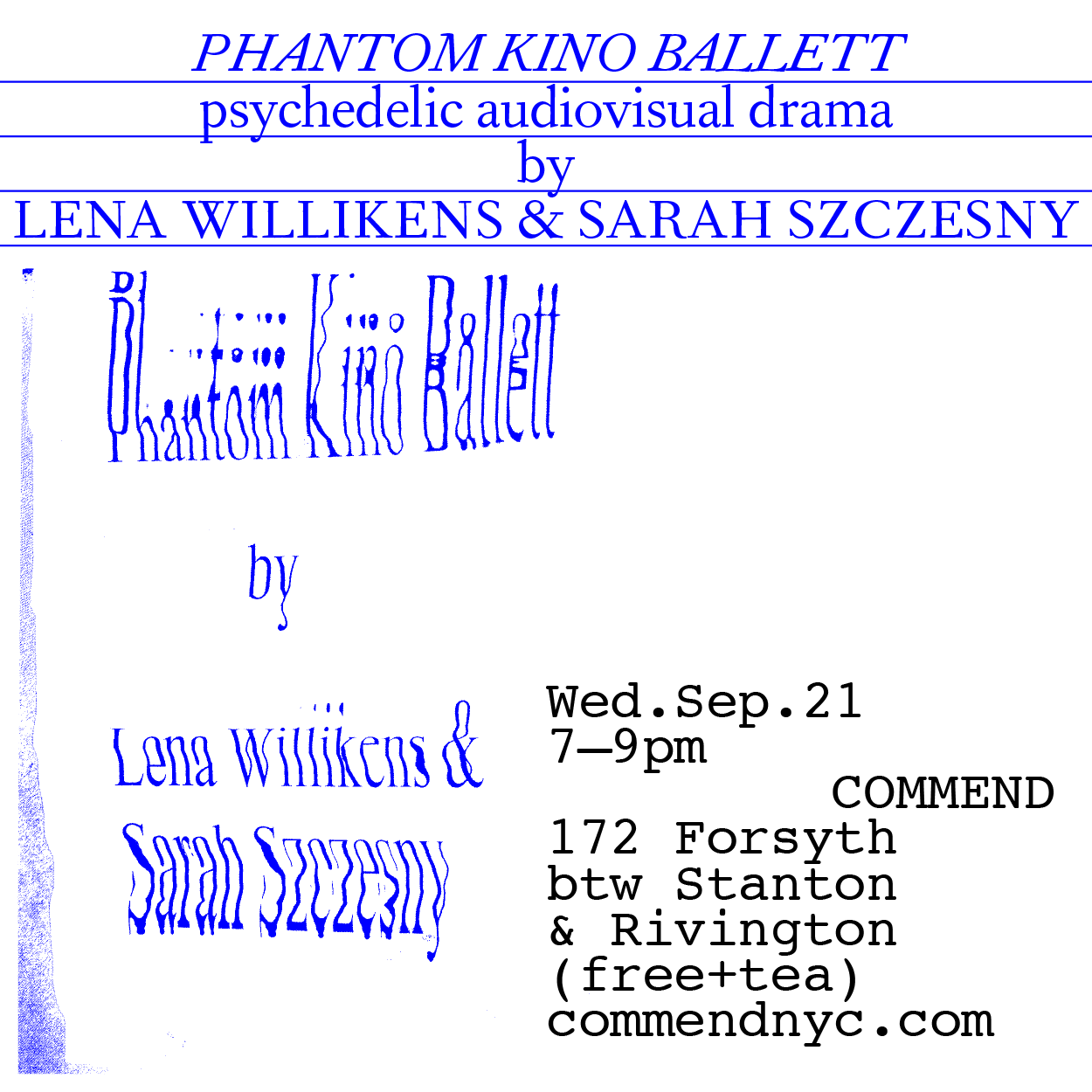 Wed. Sep. 21
, 7:00-9:00pm
Phantom Kino Ballett is sound fragment and black theatre;
Holly Woodlawn´s nervous breakdowns; strobe and dancemusic; arpeggiated anime; Mario Montez´ mobilee; kinetic costume and Maria Callas´ chiffre.
The artists perform a hallucinogenic audio mix to a 54-minute-long experimental music video, combining quotations of movie scenes, interview extracts and spoken word with painting and collage in motion.
The world of the phantoms is constantly morphing. The artists disappear and the phantoms appear.
Please join these phantoms at Commend on Wednesday, September 21st from 7-9pm.