Mike Nigro & Andrew Osterhoudt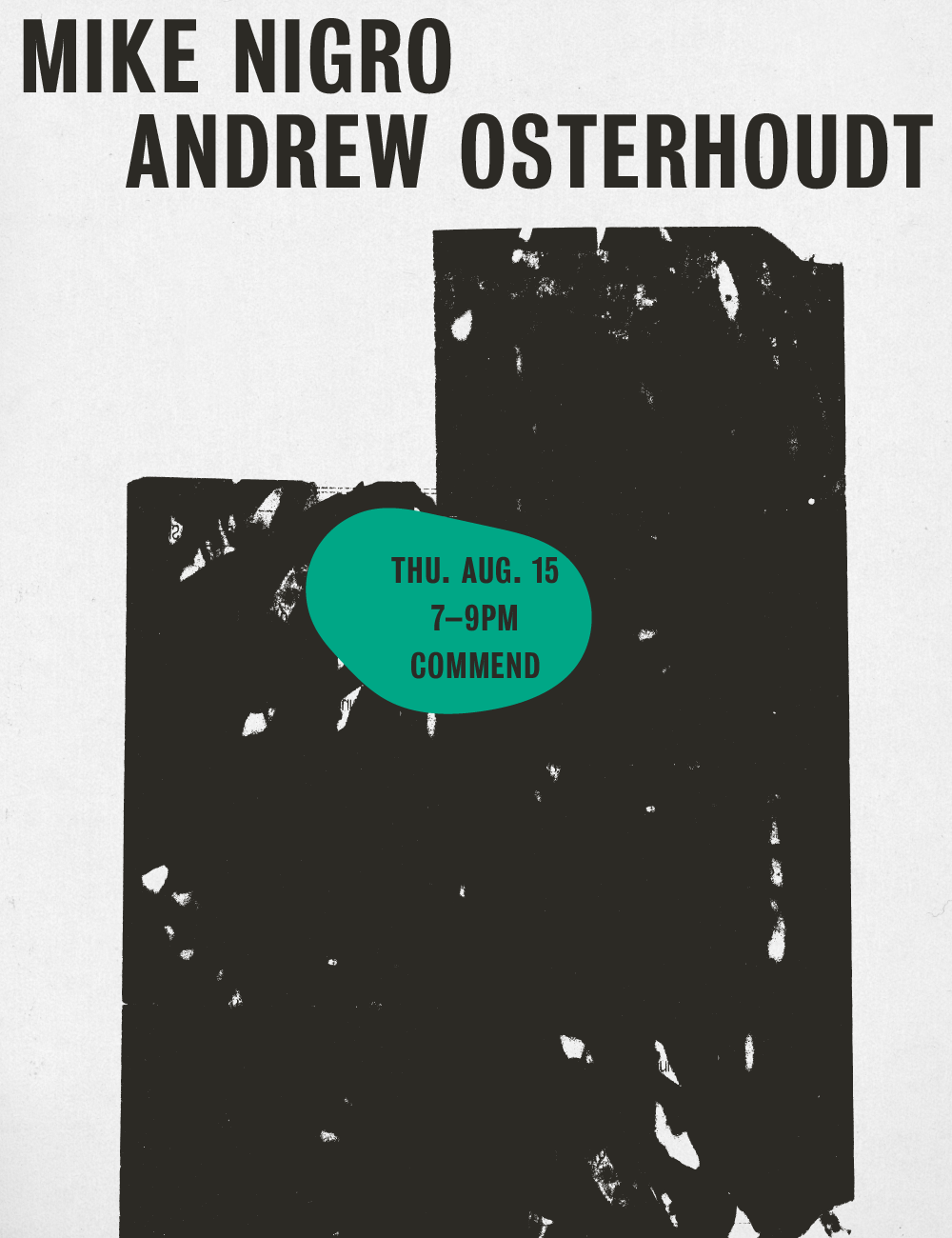 Thu. Aug. 15
, 7-9pm
Mike Nigro and Andrew Osterhoudt return to Commend following their collaborative tape release show at our space almost exactly 1 year ago; each presenting live, transportive solo sets.
Mike Nigro is an electronic musician and label operator newly based in Sydney, Australia (previously Brooklyn, NY and Newark, DE). His solo practice & collaborations draw inspiration from the minimalists, early synthesizer pioneers, and contemporary experimental underground. His work aims to thread the needle between musicality and noise; movement and stasis; synthetics and organics.
Andrew Osterhoudt is the solo project of Andy Osterhoudt. He is a producer, tickerer, and audio engineer based in Brooklyn, NY. He released a collaborative album with Mike Nigro on Constellation Tatsu last year.
oxtailrecordings.bandcamp.com