Grotesque Tables II: SCORES w/ Samara Lubelski & Chris Corsano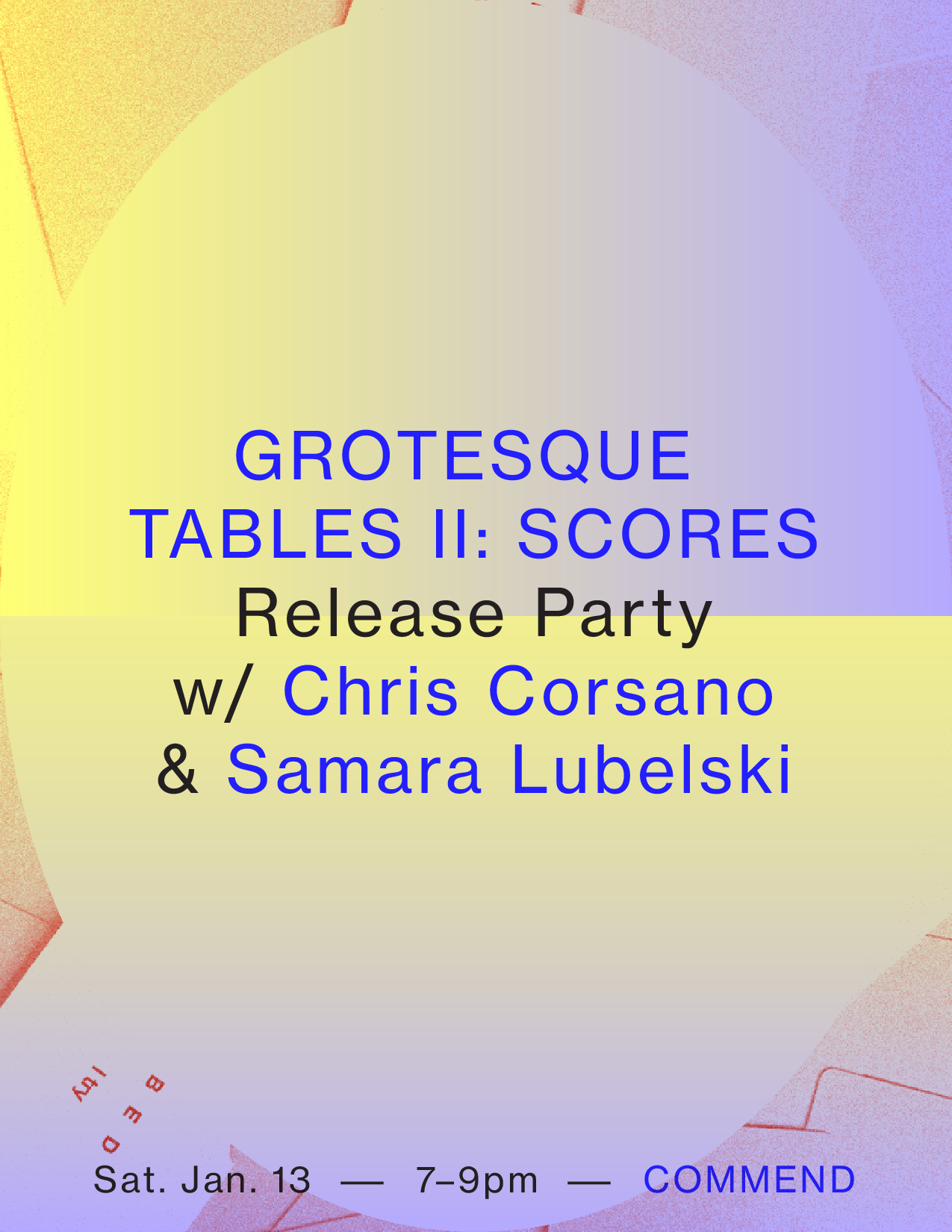 Sat. Jan. 13
, 7:00-9:00pm
The second edition of Noah Wall's Grotesque Tables II transforms Brian Eno and Peter Schmidt's Oblique Strategies card game into musical scores by way of anagramming. A perfect gift.
Join us in celebrating the launch of this wild (re)creation on Saturday, January 13th from 7-9pm.  We will commune before performances by Samara Lubelski and Chris Corsano.
Entry by suggested donation of $10.
Decks available for purchase.