Evan Caminiti: Toxic City Music release w/ Jefre Cantu Ledesma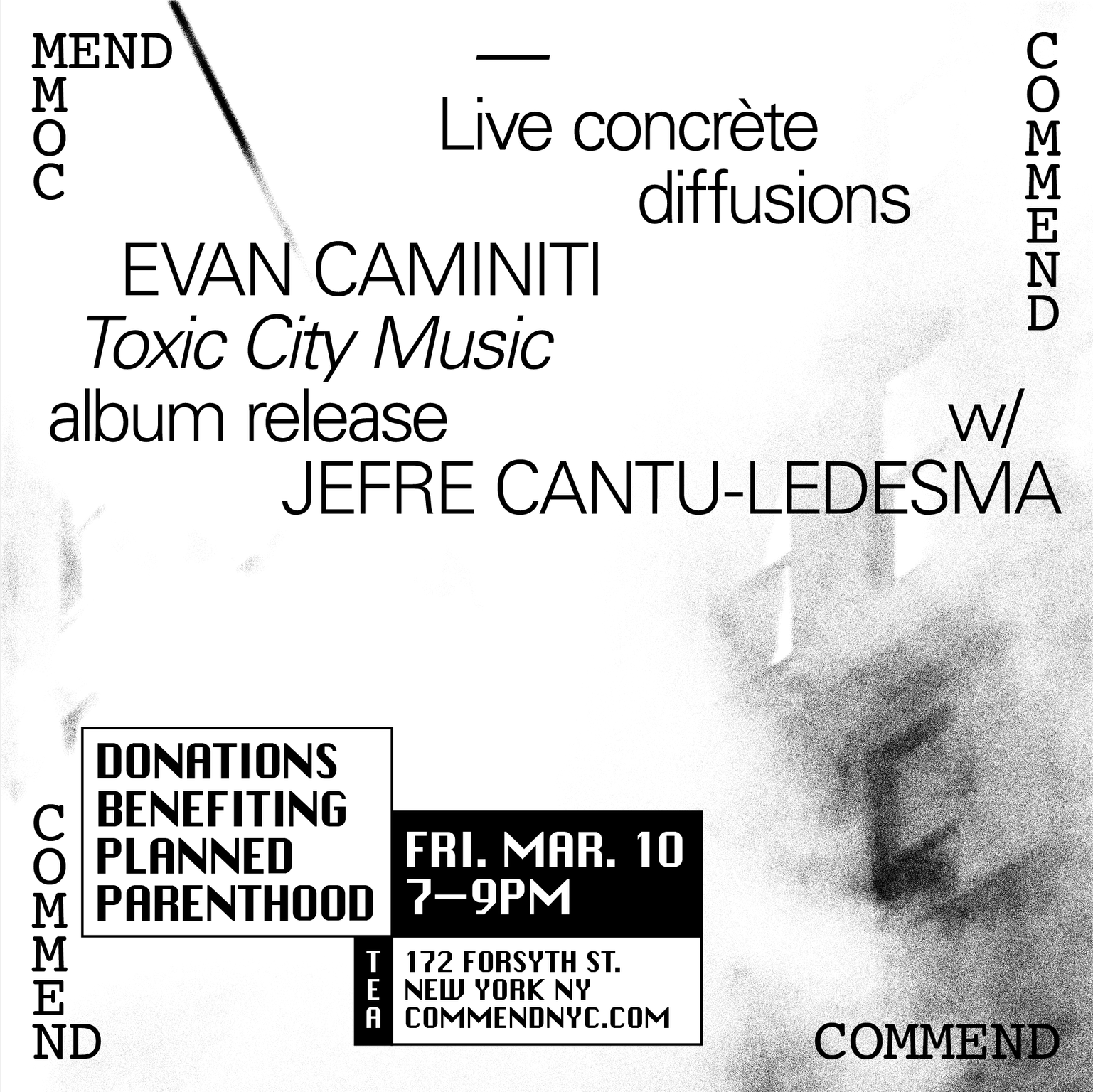 Fri. Mar. 10
, 7:00-9:00pm
Evan Caminiti / Toxic City Music Album Release
Evan Caminiti's forthcoming offering to his imprint, Dust Editions, is a musique concrète exploration of this concrete that surrounds us, and the sounds that reverberate upon it.
"Inspired by the psychic and physical toxicity of life in late capitalism", Toxic City devotedly organizes the noise of New York's machines (human and otherwise) against the machines in the studio.
To commemorate it, Caminiti will present live electronics alongside live processing of locally sourced sounds.
We're pleased to also have experimental ambient musician Jefre Cantu-Ledesma share his drone and ambient tracks.
This experience is free, and we will be collecting donations for Planned Parenthood.
Evan Caminiti "Toxic Tape"

Jefre Cantu-Ledesma "Blue Nudes"
https://soundcloud.com/metronmusik/premiere-jefre-cantu-ledesma-blue-nudes-i-iv-geographic-north