Bcosof Presents: Suso Saiz Unreleased Recordings Listening Zone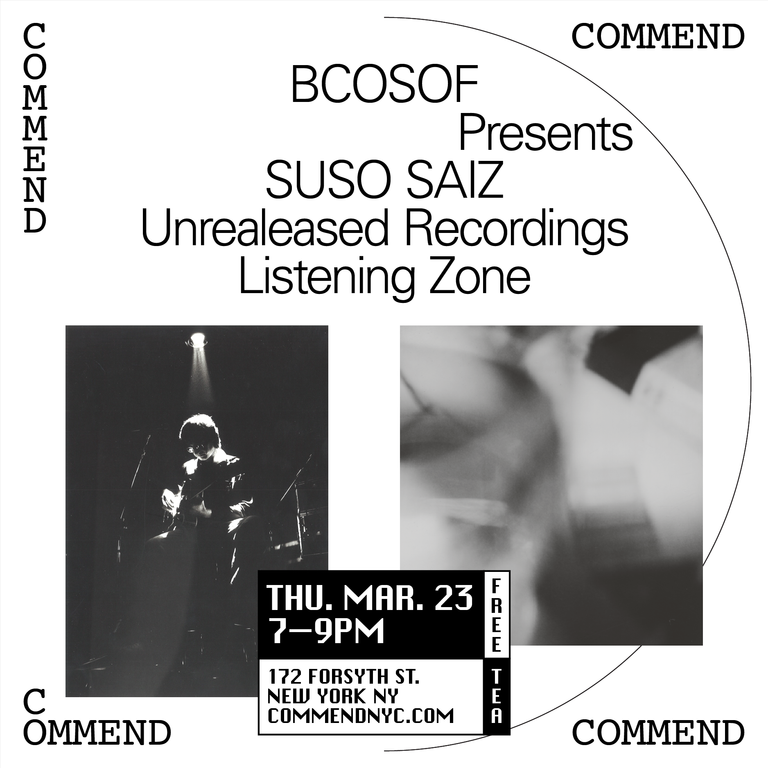 Thu. Mar. 23
, 7:00-9:00pm
Prolofic and multifaceted composer Suso Saiz has been at the forefront of Spain's experimental universe since the 1970s; his solo work has recently been illuminated by Amsterdam's Music from Memory in an archival collection and an album of new material.
This Thursday at Commend, S. Predictable of Bcosof will play digitized recordings from Saiz's tape archives.
A preview can be found here: https://soundcloud.com/bcosof
Lounging deeply is gently encouraged.