American Chordata Pop Up Party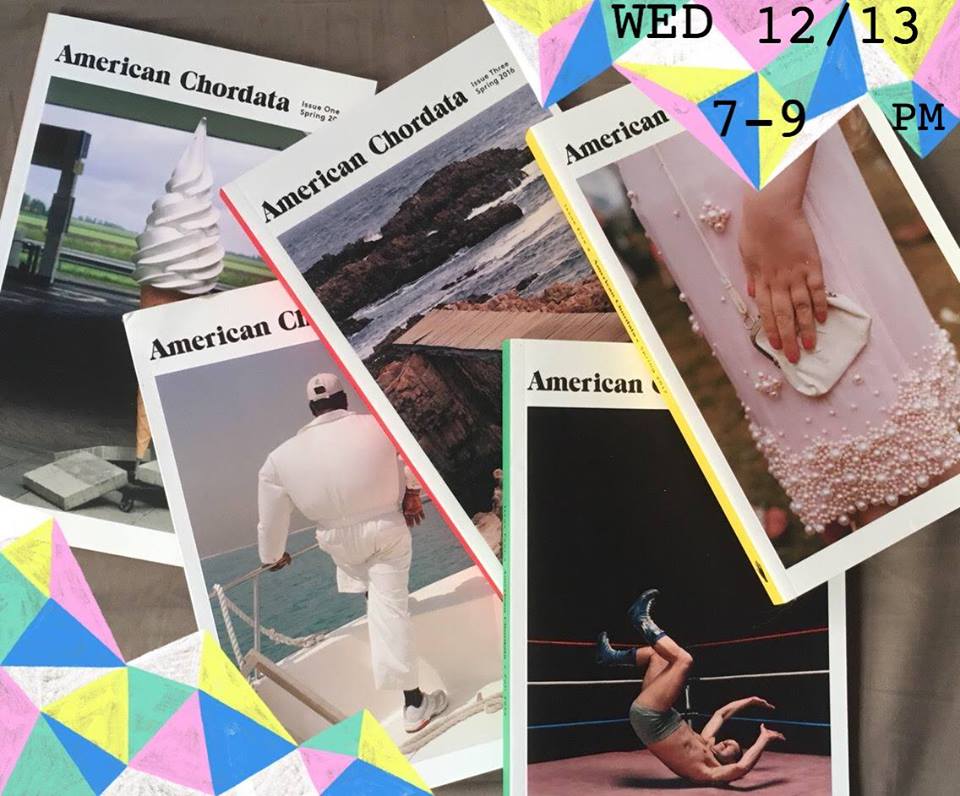 Wed. Dec. 13
, 7:00-9:00pm
Celebrate the holidays with your favorite lit mag, American Chordata.
Join us Wednesday, December 13th for an evening of revelry, art, and literature (plus very good free food & refreshments!)
American Chordata is the home for emerging writers, a magazine of bright voices in fiction, nonfiction, and poetry, as well as outstanding art and photography. We seek to publish work that is brave, illuminating, and emotionally detailed.