7FO x Nick Ozgunay – Opening at Commend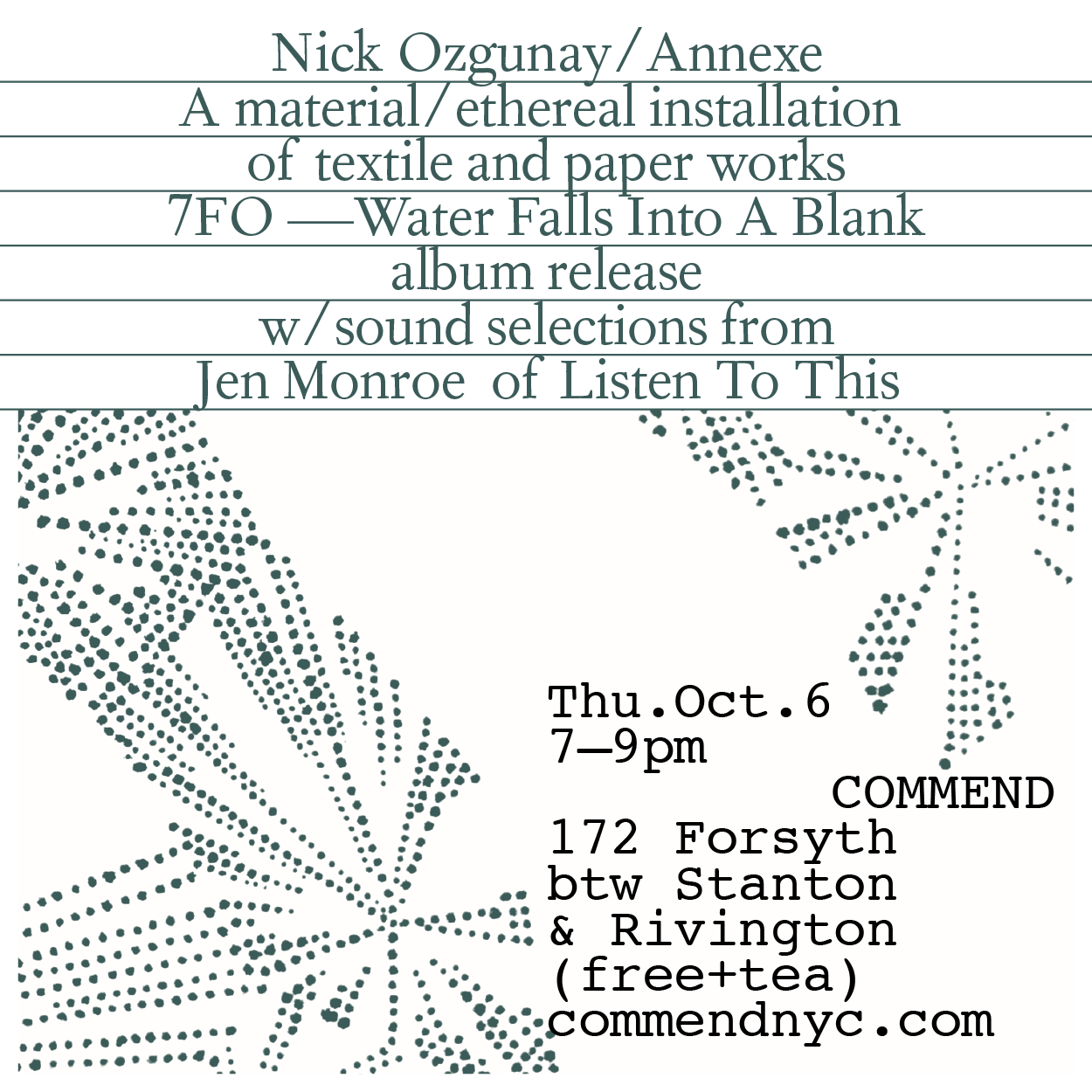 Thu. Oct. 06
, 7:00-9:00pm
Hailing from Osaka, Japan, 7FO – neé N. Kawata – shares Water Falls Into A Blank, an album drawn from a wondrous world of dub and anecdotal pop.
7FO "Forest of Old Cloth"

The collaborative core of the Commend See threads through Water Falls via the fabrication of Nick Ozgunay, a Brooklyn-based artist who dyes, paints, burns, and produces prints and textiles as Annexe.
Come and see us October 6 at our home quarters to celebrate this special and general endeavors. 7FO's LP and cassette will be available to peruse alongside Annexe's new burning, while Jen Monroe of Listen To This and Chad DePasquale play tunes and we pour tea.